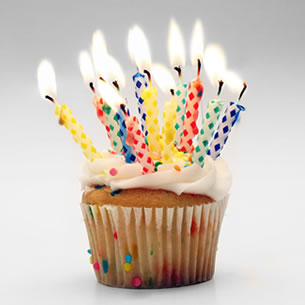 Hey y'all! Today is my 29th birthday! Hubby and I have been doing a lot of celebrating since our birthdays are 8 days apart. Last week, my office took me and some other birthday boys out for lunch. Sunday Mr. Julep and I went to the beach and had strawberry margaritas - then we headed to Home on Seven Mile Beach for mimosas and finished the day with steak and champagne at 7 Prime Cuts and Sunsets at The Ritz and it was a fabulous day! However, there's been a damper on our celebratory week as hubby had some palpatations the on Monday. I had to rush him to a doctor's office and though there are a couple more tests to be run, it seems he is fine and was just a little too stressed out. I'm sure after work today there will be some sweet treats and maybe a movie if hubs is feeling okay. I just love our birthdays cause it's a great excuse to let loose and have some fun!!!
In light of the whole situation, I have some plans in the works for a fabulous evening at home this weekend to celebrate Mr. Julep's birthday - I can't share the details, but I'll try to post some pictures!
I hope you're all having a fabulous week!
xoxo,
Pink Julep!